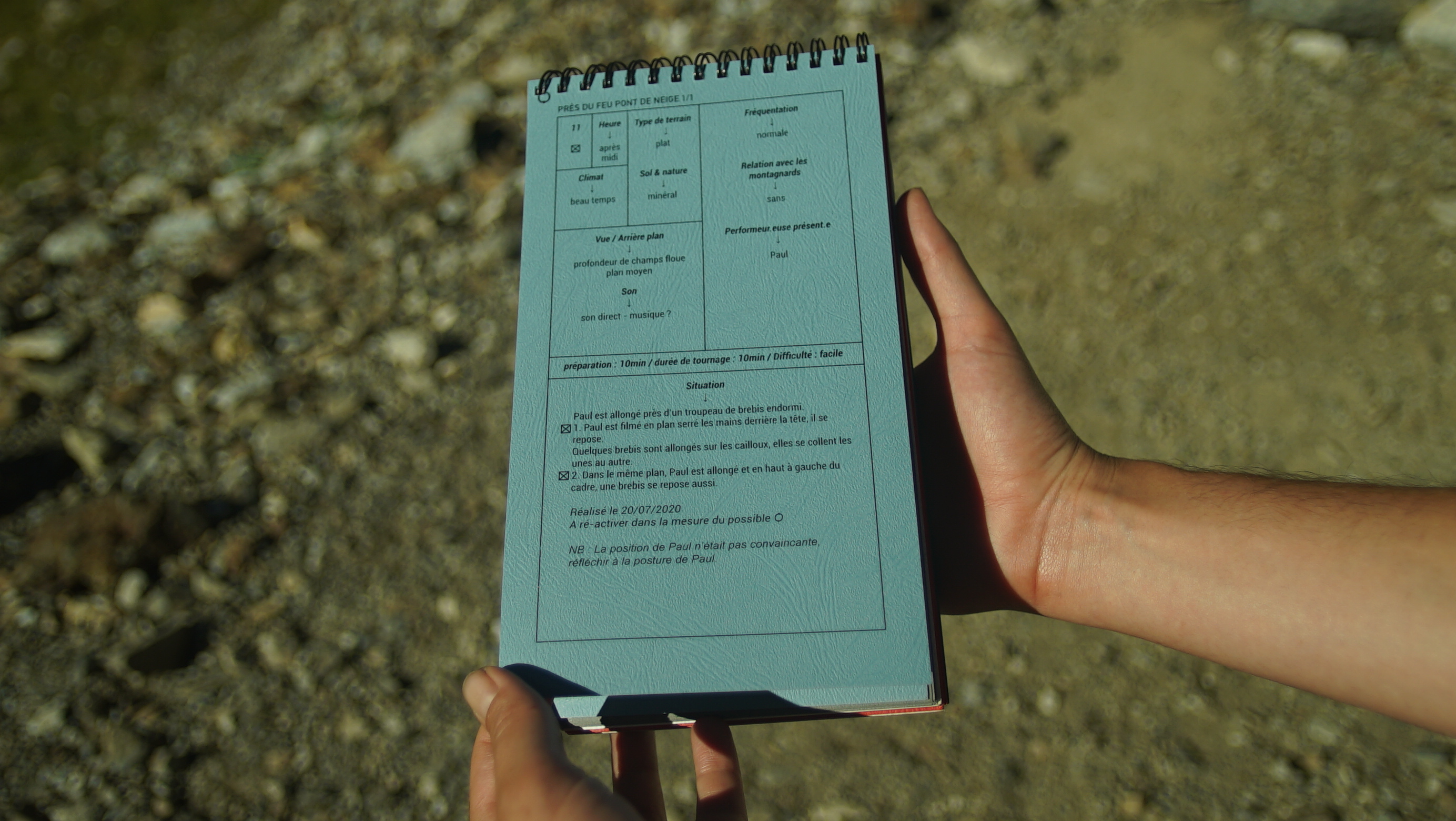 Nuancier
2020 / Deux éditions
Pour le tournage de
Montagne Mauvaise
, Camille Lemille et moi-même avons
fabriqué un outil éditorial qui puisse nous permettre de nous adapter aux paramètres changeants de la montagne (climat, affluence, type de terrain,...).

Nous avons nommé cet objet "nuancier", une édition entre le scénario et la feuille de script avec un code couleur correspondant aux différents lieux de tournage.

Les scènes ont été écrite dans l'ordre d'ascension de la montagne.
2020 / Two editions
For the filming of Montagne Mauvaise, Camille Lemille and I created an editorial tool that allows us to adapt to the changing parameters of the mountain (climate, crowds, type of terrain, etc.).

We named this object "color chart", an edition between the script and the script sheet, with a color code corresponding to the different shooting locations.
The scenes were written in the order of ascent of the mountain.

Collaboration :
Camille Lemille︎︎︎